Effective
MONDAY OCTOBER 7, 2019
the bus schedule for Gitaus will change. We have split the stop in Gitaus into 4 stops.
We are asking all students to be at the bus stop 5 minutes before the scheduled time to ensure they make it onto the NAGK school bus.
Please note that the times listed are estimate times for now. Our first few runs with this new schedule may change the times, but we will notify parents here on FaceBook and the finalized schedule will be posted on our school website:
www.nagkschool.ca
GITAEX ST./TSUNYOW ST. – 7:41AM | 3:55PM
2260 TSUNYOW ST. – 7:44AM | 3:58PM
5528 KETONEDA ST. – 7:47AM | 4:01PM
GITAUS RD. (BETWEEN KSHISH & GITSELASU) – 7:50AM | 4:04PM
THORNHILL – 8AM (Time for this stop has not changed)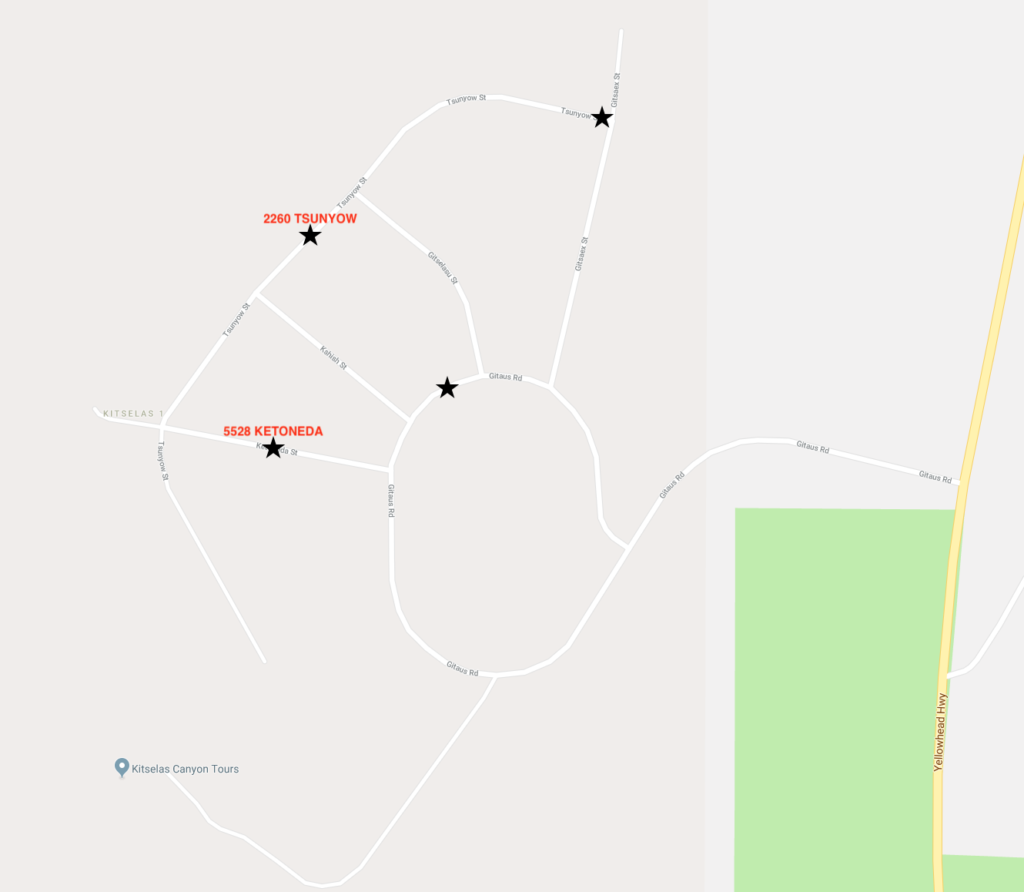 Thank you,
NAGK School Administration.